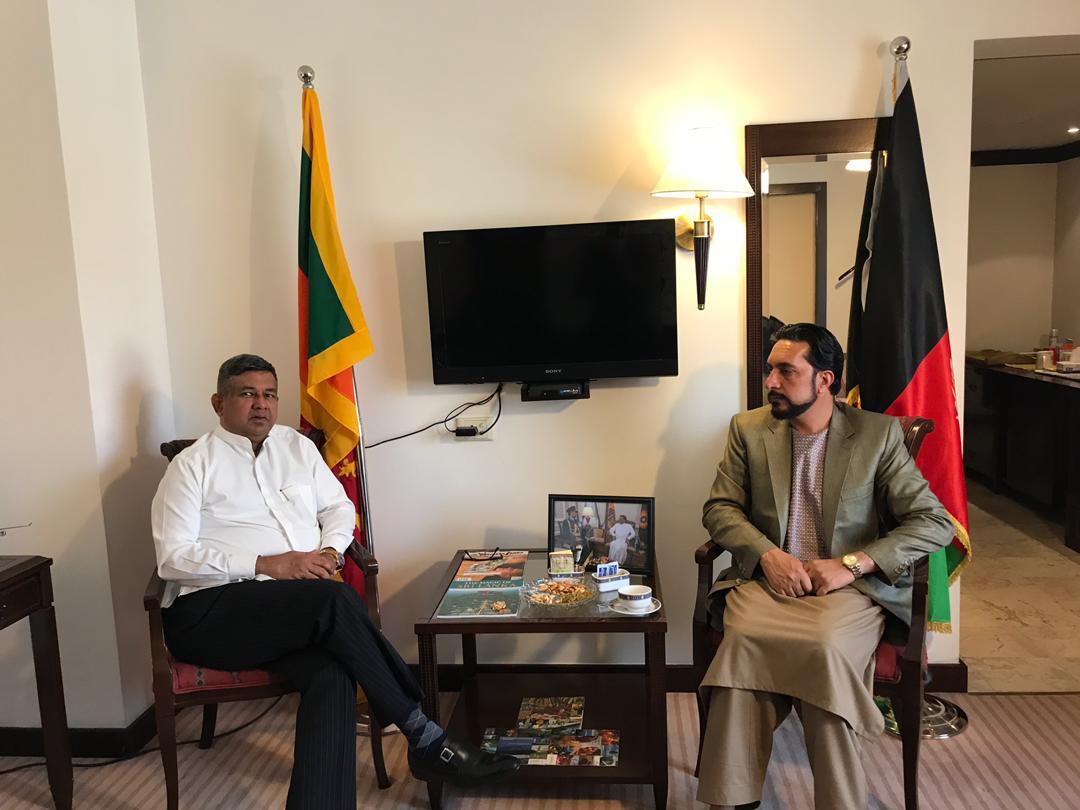 ACB leadership meets ambassador of Sri Lanka in Kabul
ACB Chairman Azizullah Fazli and acting CEO Asadullah Khan met the ambassador of Sri Lanka to the Islamic Republic of Afghanistan, H.E Gagan Bulathsinghala today in Kabul.
Mr. Fazli discussed the possibility of matches between the National and " A " Cricket teams of both countries.
Mr. Bulathsinghala congratulated the ACB leadership on team Afghanistan's recent achievements. In addition, he promised full cooperation and assistance of his government in the field of cricket development including school cricket and construction of stadiums and academies.
ACB acting CEO, Mr. Asadullah Khan also expressed his thanks to the honorable ambassador of Sri Lanka for his government's cooperation with Afghanistan in Cricket and expressed hope that the cooperation will continue in future.