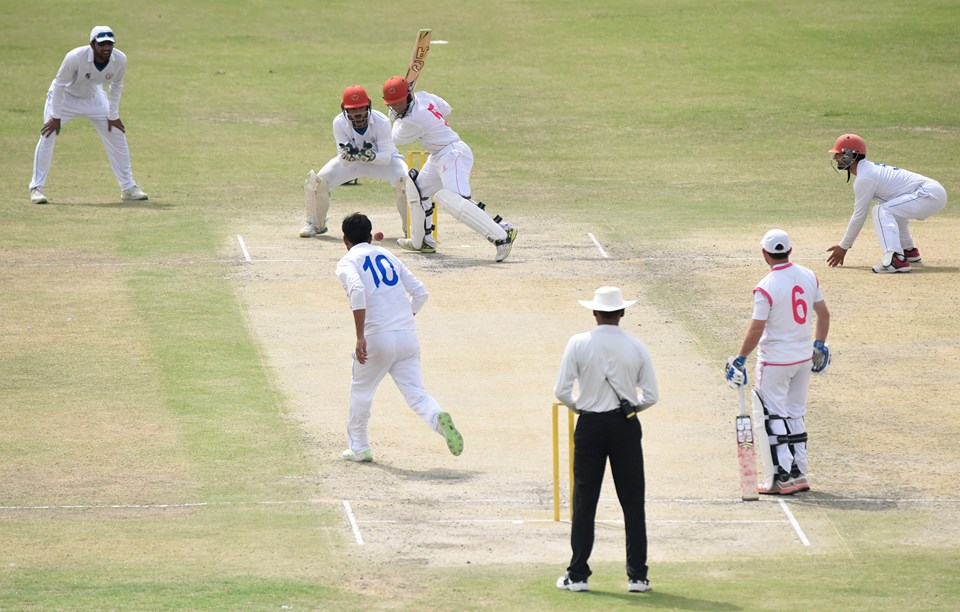 The third season of Ahmad Shah Abdali First Class Tournament to start from 4th April
The first phase of the third season of Ahmad Shah Abdali First Class Tournament, Afghanistan's premier first class competition, is scheduled to be held from 4th April – 29th April.
The tournament will consist of six teams that includes regional teams from Amo, Band-e Amir, Mis-e Ainak, Speenghar and Bost zones as well as a team from Kabul. Band-e Amir will defend their title as they have won both the editions of the tournament so far.
The matches will be held across three venues; namely Ayobi Cricket Ground in Kabul, Ghazi Amanullah Khan Stadium in Nangarhar and Kunar Cricket Ground in Kunar province.
According to officials from the ACB domestic department, the tournament will be standardized and produce high quality cricket this season. Each regional team will be required to have a liaison officer, team manager, head coach, fielding coach, batting coach, physio and trainer as part of its team management while a video analyst will be available at each venue.
In addition to the technical and administrative changes, there are some changes considered in the playing conditions as well. Some of these changes include:
One bowler will be limited to bowl only 20 overs per day
Each team must play 5 bowlers or 4 bowlers and one all rounder
Each Squad will include 25 members
The tournament will feature players from all national levels including Senior National team, Afghanistan A, Afghanistan U19 as well as top performers from the recently concluded Mirwais Nika Three-day first-class tournament.
Ahmad Shah Abdali Four-day Tournament was awarded First-Class status by International Cricket Council in 2018. It is a breeding ground for budding young talent in Afghanistan and has produced talented players who have progressed to higher levels including National , Afghanistan U19 and Afghanistan Emerging Teams.