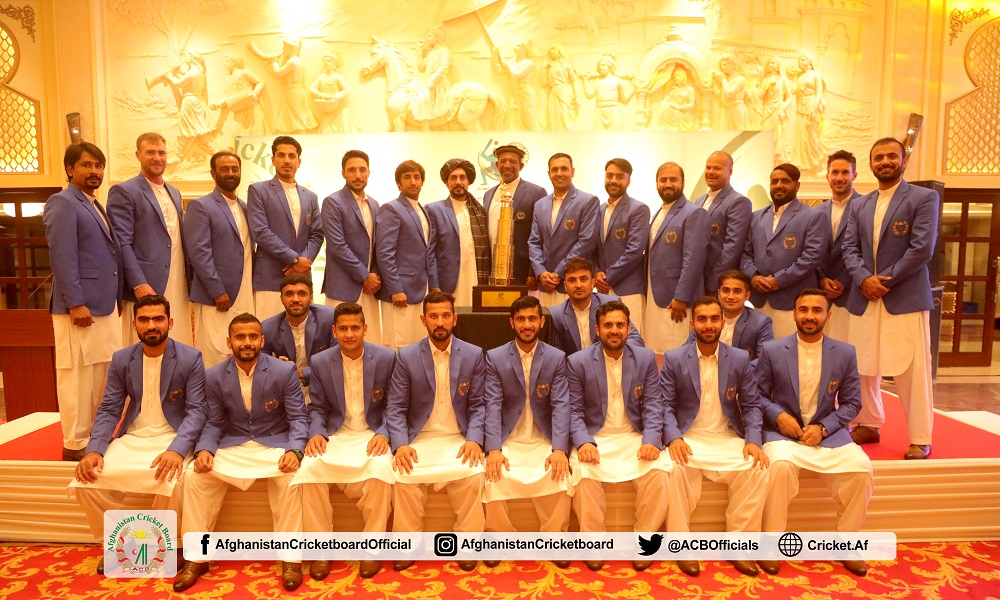 Opening ceremony of Afghanistan's first home Test held by ACB
The Afghanistan Cricket Board (ACB) celebrated hosting Afghanistan's first home Test during a ceremony held in Dehradun earlier this evening.
The opening ceremony of the one-off Islamic Bank of Afghanistan Test match between Afghanistan and Ireland was attended by both teams, ACB Chairman Azizullah Fazli, Cricket Ireland President Aideene Rice and other guests.
Addressing the ceremony, Mr. Fazli said: "Playing Test cricket was a dream for Afghans and this dream has become a reality now. The series T20I and ODI series against Ireland went well and several Afghan players got the opportunity to exhibit their talent and I hope that we will see good cricket in the upcoming Test match also."
Mr. Fazli said that the ICC Cricket World Cup later this year is a priority for ACB. He added that Afghanistan will be not only participating in the Cricket World Cup this time but it will be an important team to watch out for. He thanked ACB officials for the event management of the ongoing series against Ireland and hoped that ACB will be able to host other teams in Afghanistan once there is long-lasting peace in the country.
Cricket Ireland President Mrs. Rice thanked ACB for their hospitality and said that the upcoming Test match between the two countries will be a historical match in the history of cricket as the two sides face each other for the first in Test cricket.
Cricket Ireland officials and players were presented traditional Afghan gifts during the event and Afghan players also performed the traditional Attan dance.