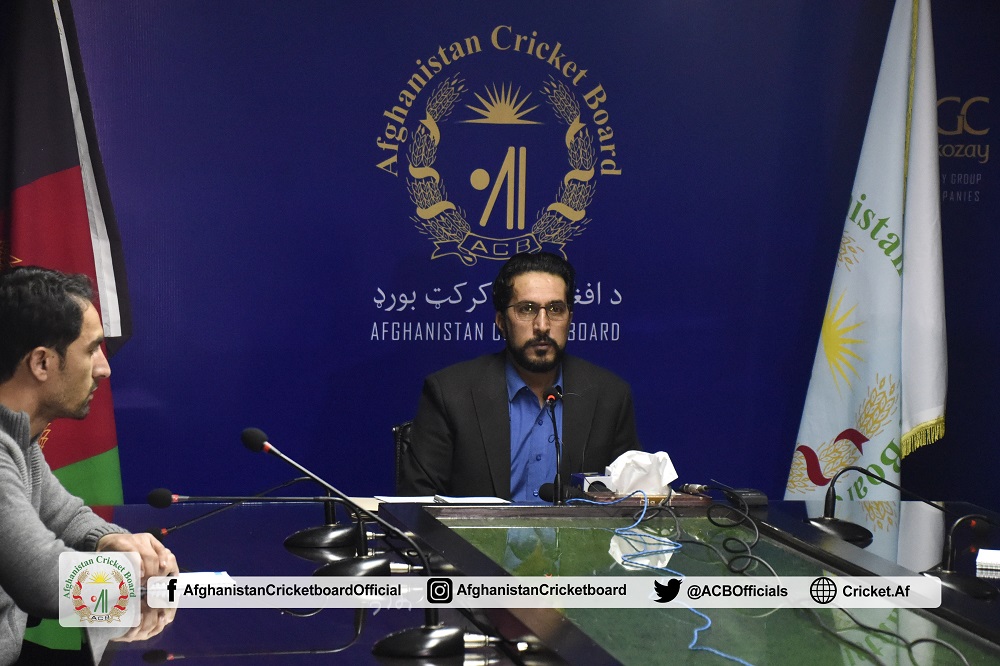 ACB Chairman announces Changes in Organizational Structure
ACB Chairman Azizullah Fazli addressed a press conference at the ACB Headquarters in Kabul today where he announced the formation of two new committees in ACB's structure, changes in ACB's Board and the completion of Mr. Shafiqullah Stanikzai's tenure as ACB CEO.
Mr. Fazli said," In order to bring effective reforms in the organization, two committees namely the Technical Committee and Executive Committee will be formed for better operations of affairs." He further remarked that the respective committees will work on the major issues in ACB and share their output with the chairman before a Final decision is taken on the matters concerned.
The Executive Committee consists of Taj Malik Alam, Allah Dad Noori, Abdul Wali Amin, Nazim Jaar AbdulRahimzai and Sayed Anwar Shah Quraishi while Dawlat Ahmadzai, Raiees Ahmadzai, Hasti Gul Abed, Khaliq Dad Noori and Nawroz Mangal form the Technical Committee.
Fazli also shared the two decrees by the President of the Islamic Republic of Afghanistan and Patron in-chief of ACB, H.E Mohammad Ashraf Ghani that outline the changes in ACB's organizational structure.
The first Decree states that Mr. Eklil Hakimi, Sayed Sadaat Naderi, Ahmad Shah Sangdil and Hekmat Khalil Karzai are relieved from their duties as Board members of the ACB and are to be replaced by new members soon.
The other Decree approved the ACB Chairman's recommendation to delegate the executive responsibilities of the ACB's CEO to its Chairman. Addressing the matter, Mr. Fazli added," Our recommendation to the Patron in Chief of ACB required the integration of the CEO's executive duties with the executive responsibilities of the ACB Chairman. The recommendations were duly approved. "
The Decree meant that the tenure of Mr. Shafiqullah Stanikzai as ACB's CEO had ended. ACB Chairman appreciated Mr. Shafiqullah Stanikzai's services for Afghanistan Cricket and thanked him for his efforts. Stanikzai will be replaced by Former member of the selection committee, Asadullah Khan who will serve as the acting CEO of the organization for time being.