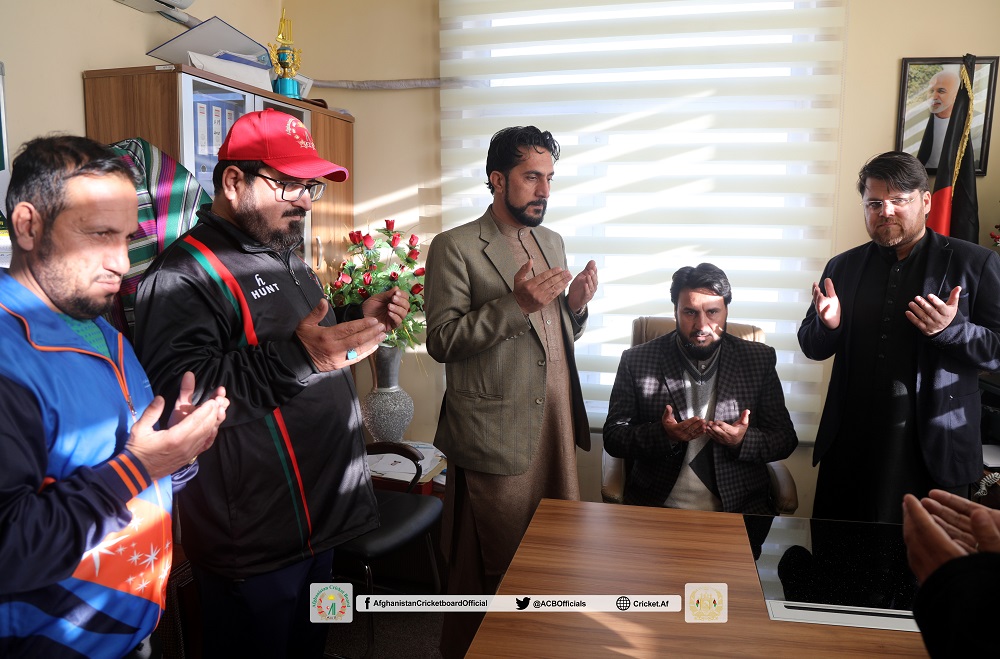 Ahmad Shah Sulemankheil appointed Domestic Cricket Manager
Afghanistan Cricket Board (ACB) top management and other officials welcomed the appointment of Mr. Ahmad Shah Sulemankheil as the new domestic cricket manager.
ACB chairman, Azizullah Fazli said:" Domestic cricket is vital in order to build a competitive national team in the long run as well as unearth young talent across the country, therefore, a change was deemed important in this department. To further strengthen our domestic cricket, ACB has devised various plans and strategies for the year 2019 and beyond." Fazli added that Mr. Sulemankheil brings a lot of experience to the table which will enable him to fulfill the assigned responsibilities very well.
Sulemankheil thanked the ACB for their trust and expressed hope that under his leadership, domestic cricket would flourish in the country.
Former national team opening batsman, Mr. Sulemankheil has served at various positions in ACB over the last several years, most notably as member of the selection committee under former Chief Selector Nawroz Mangal.