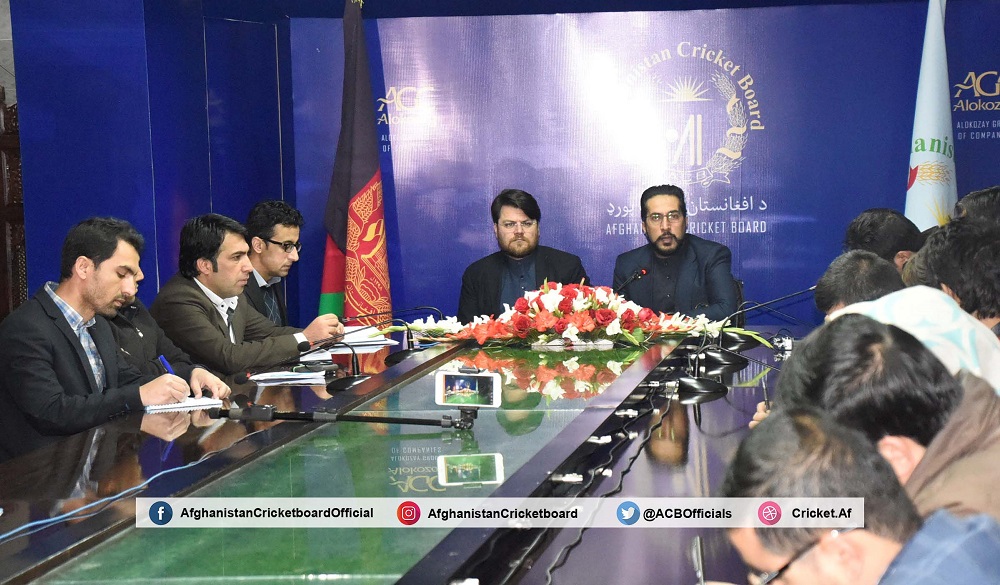 Afghanistan to host Cricket World Cup Trophy later this week
Afghanistan Cricket Board Chairman Azizullah Fazli and CEO Shafiqullah Stanikzai held a press conference at ACB Headquarters today where they informed the media about the Cricket World Cup Trophy tour and the programs that will be undertaken by ACB to ensure that the event is celebrated widely.
Addressing the press, ACB Chairman said, "It is a matter of pride for us to host the coveted Cricket World Cup Trophy in Afghanistan. It is especially a source of joy for the players and fans of cricket in the country who made it possible."
Fazli expressed hope that one day, Team Afghanistan will be able to win cricket's biggest tournament and lift the trophy which will be a historic and proud achievement for the country as cricket has always given us happiness and moments to celebrate.
ACB CEO Shafiqullah Stanikzai called it a historic moment for the country and expressed his gratitude to H.E the president of Afghanistan and the provincial officials involved for their cooperation to make it possible to host the coveted trophy.
Stanikzai said, "The Trophy will be brought to Kabul on Wednesday, 26th December. Thereafter, it will be flown to Bamyan, Herat and Kandahar provinces as well. "Stanikzai added that the reason ACB prioritized Bamyan was to further promote the development of the game in the historic province and also encourage the emergence of young talent from the region.