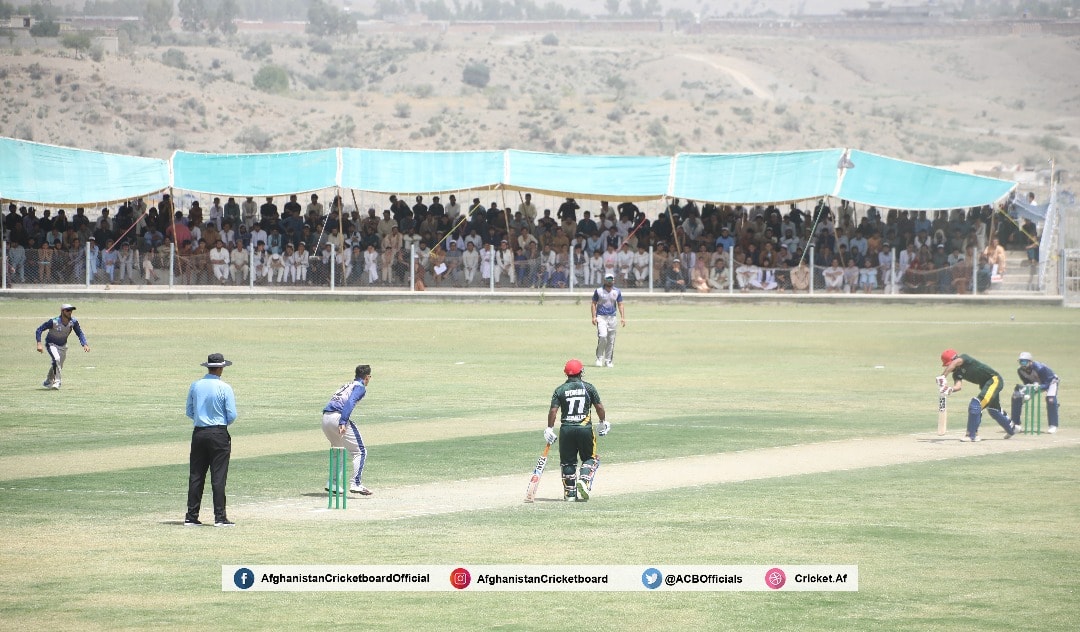 Friendly Emerging Team matches to start in Khost
Afghanistan Cricket Board has organized matches between emerging players in Khost in order to prepare the team for the upcoming Emerging Teams Asia Cup.
According to the new selection policy, 34 players were selected to take part in these matches based on their good performance in domestic tournaments including Ghazi Amanullah Khan Regional One-Day Tournament and Ahmad Shah Abdali First Class Tournament.
The 34 selected players who will be part of these matches include:
Bahar Ali Shinwari, Naweed Obaid, Asif Musazai, Zahidullah, Nasir Omar, Shahid Kamal, Ikram Alikhil, Asadullah, Darwish Rasooli, Baheer Mahbob, Wahidullah Shafaq, Nisar Wahdat, Tariq Stanikzai, Waqarullah Eshaqzai, Naveen ul Haq, Yousuf Zazai, Najat Masood, Dastagir Khan, Fazal Haq, Mohammad Ibrahim, Zia ur Rahman, Abdul Baqi, Zia Akbar, Zohaib, Zahir Shahzad, Munir Ahmad, Muslim Musa, Shams ul Rahman, Jamshid, Samiullah, Nasir Totakhel, Ibrahim Zadran, Abdul Wasi and Rahmanullah Gurbaz.
All of the mentioned players were subject to fitness tests. However, nine of them were not able to meet the mandatory score of 17.1 in their YOYO test. They were given another chance and four of them could complete the score while four others failed to do so and one of them named Asadullah, was advised rest due to injury.
The ones who passed the test include Nasir Omar, Dastagir Khan, Muslim Musa and Nasir Totakhel. While the ones who could not meet the mark included Tariq Stanikzai, Waheedullah Shafaq, Waqarullah Eshaqzai and Bahar Ali Shinwari.
The purpose of organizing these matches, which will be played in Khost from 8th to 18th August, is to select the final squad for the National under 23 (Emerging) Team, who will participate in the ACC Emerging Teams Asia Cup 2018
The final selected squad will play practice matches against the national Under 19 team to prepare well for the ACC Emerging Teams Asia Cup 2018.