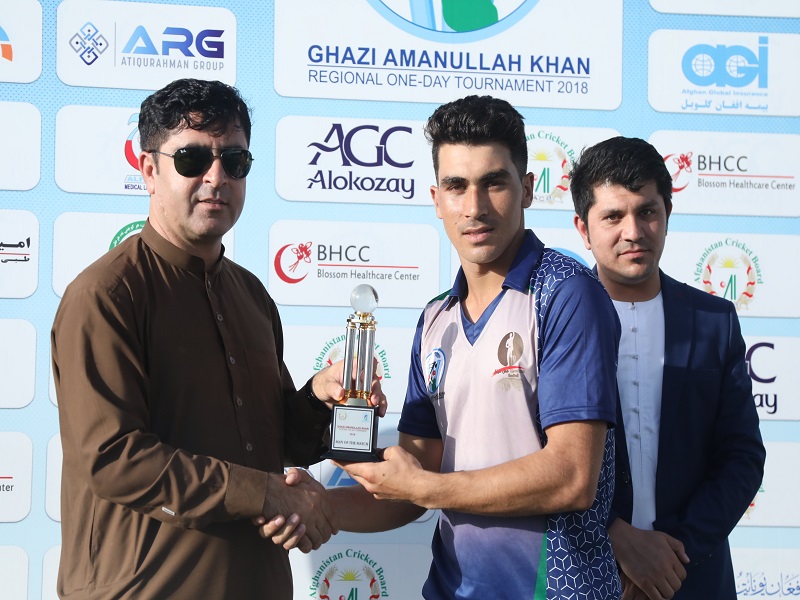 Mis-e-Ainak beat Kabul in another high-scoring Super Six round match
Mis-e-Ainak beat Kabul by four wickets in the fourth match of the second round in Ghazi Amanullah Khan Regional One-Day Tournament at Alokozay Kabul International Cricket Stadium.
Having won the toss, Kabul elected to bat first on what seemed a like a batting-friendly wicket. They put on an excellent total of 304 runs on board. Captain Asghar Stanikzai, who came to the squad for Mis-e-Ainak, played well and scored 53 runs. Shafiqullah Shafaq scoring 77 off just 40 balls followed by all-rounder Karim Janat who played 47 runs.
In response, Mis-e-Ainak chased down the target in 48.4 winning the match by two wickets. Mis-e-Ainak's Noor Ali Zadran, Rahmat Shah Zurmati and Rahmatullah Gurbaz contributed well with the bat and scored 74, 63 and 57 runs respectively leading their side to victory.
The young Rahmanullah Gurbaz was declared the man of the match for his matching winning performance of scoring 57 runs off 35 balls.
The top two teams of the competitions Speenghar and Band-e-Amir will go head to head tomorrow in the fifth match of the Super Six round.