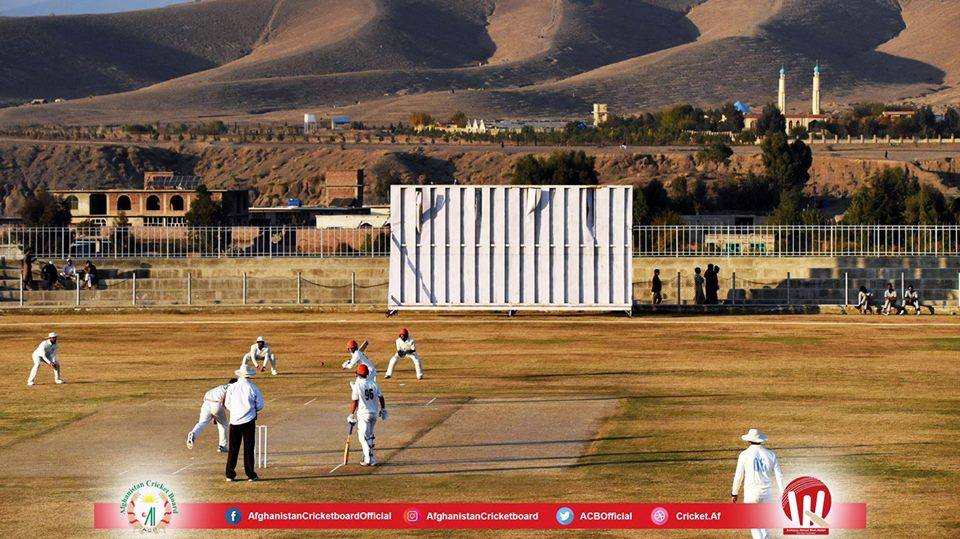 The Prominence of First Class Cricket in Afghanistan
Earlier this year, the International Cricket Council (ICC) awarded First Class status to the Ahmad Shah Abdali Regional 4-Day Tournament along with List A status for the Ghazi Amanullah Regional One-Day Cup and Shpageeza T20 Cricket League. The recently concluded Ahmad Shah Abdali First Class Tournament was the inaugural First Class cricket tournament in Afghanistan, which was played among five regional teams comprising of Mis-e-Ainak, Bost, Band-e-Amir, Speenghar and Amo. Band-e-Amir and Speenghar were the finalists whereby ultimately the Band-e-Amir emerged victorious after a 537-run win against Speenghar at Ghazi Amanullah Khan Cricket Stadium in Nangarhar.
After obtaining a well-deserved Full member status of ICC in June, cricket is on a path of unprecedented growth in the country. The successful completion of the first-ever First Class tournament inside the country, which commenced on 19th October in Kabul's Alokozay International Cricket Stadium, is a prime example of this. The matches were played on three venues in Kabul, Khost and Nangarhar and the tournament continued for a period of over two months.
In the past, the opportunity for Afghan players to participate in First Class and List A matches was only limited to the ICC Intercontinental Cup fixtures and matches against Associate members of ICC. However, they are now able to participate in domestic First Class matches at home, providing them the opportunity to upgrade their skills and even register their names in international record books.
First Class matches are vital for the growth of Afghanistan's domestic cricket structure as well as international careers of players as these matches help players to improve and strengthen their techniques on the field. The 4-Day tournament serves as a gateway to Test cricket, an ultimate format of the game and a dream for emerging and aspiring players. It is a format where both the batsmen and bowlers get enough time on the field to further improve their techniques as well as develop patience and temperament required to survive at this level. The longer-format matches contribute immensely to the development players' skills and attitude toward the game. Moreover, First Class cricket also provides a great opportunity to identify emerging young talent in order to create a strong pool of players for Test cricket.
First Class cricket at domestic level provide a suitable platform for players to demonstrate their skills and abilities that ultimately paves the way for their inclusion in international cricket. This was evident in the Ahmad Shah Abdali First Class Tournament 2017 where players like Baheer Mahboob, Zia-ul-Haq and Waqar Salamkheil emerged as potential players for the international games of longer-format.
In the longer-format of the game, it is usually a good sign if matches extend to last day of match that demonstrates the capability of batsmen to stay at the crease for a long time. Taking this into account, the Ahmad Shah Abdali First Class Tournament 2017 provided a successful platform for ACB to achieve this objective as most of the matches in the mentioned tournament extended to the final day indicating that the matches played in the tournament were competitive in nature.
The tournament, as mentioned earlier, also helped unearth young talent; players like Speenghar's Baheer Mahboob, who debuted in First Class cricket through this tournament, shined brightly for his team and pilled 1096 in seven matches with an average of 12.77 that included three hundreds, a double century and a triple century. His brilliant performance deservingly earned him a place in the national squad for the 2018 ICC Under-19 Cricket World Cup that is scheduled to be held in New Zealand in January 2018.