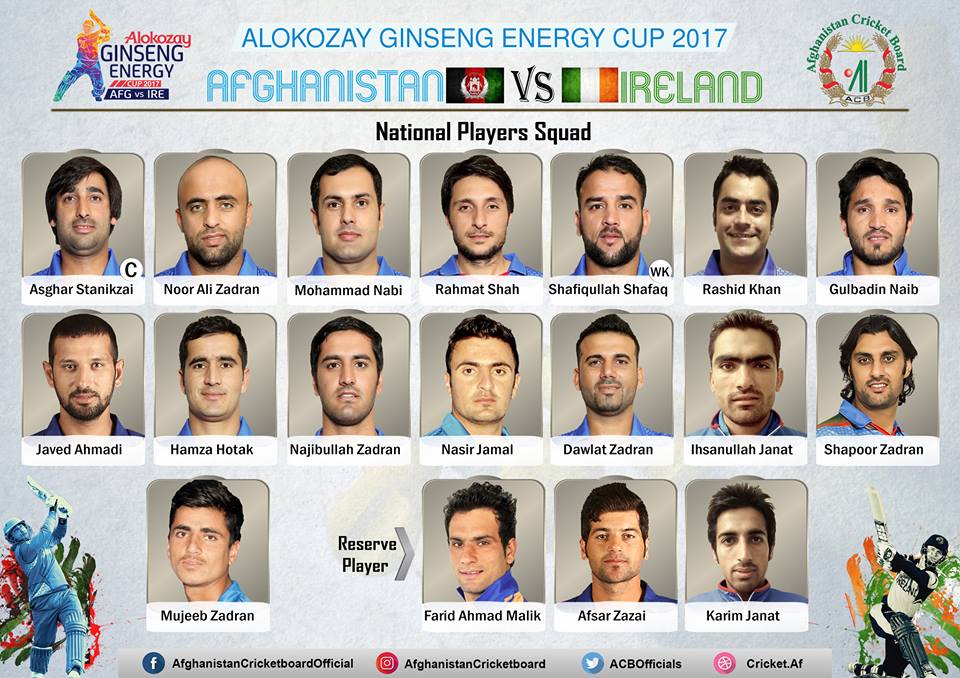 Mujeeb Zadran called for the ODI Series against Ireland
The selection committee announced 15-member squad for the 3-match ODI series against Ireland. The Alokozay Ginseng Energy Cup 2017 will be played from 5th – 10th December 2017 at Sharjah Cricket Stadium, which is also Afghanistan's home ground.
16-year old, spin bowler, Mujeeb Zadran has been called to the squad following his impressive performance in the ACC U-19 Youth Asia Cup, who was part of the winning Afghanistan U19 team.
Squad:
Ashgar Stanikzai (c), Noor Ali Zadran, Javed Ahmadi, Ihsanullah Janat, Rahmat Shah, Nasir Jamal, Mohammad Nabi, Rashid Khan, Zaher Khan, Dawlat Zadran, Najib Zadran, Shafiqullah Shafaq, Gulbaden, Shahpoor Zadran, Amir Hamza and Mujib Zadran.
Revered players:
Farid Ahmad Malik, Afsar Zazai and Karim Janat
Fixtures:
1st ODI – Tuesday 5th December, 2.30pm local time (3.00pm AFT)
2nd ODI – Thursday 7th December, 2.30pm local time (3.00pm AFT)
3rd ODI – Sunday 10th December, 2.30pm local time (3.00pm AFT)