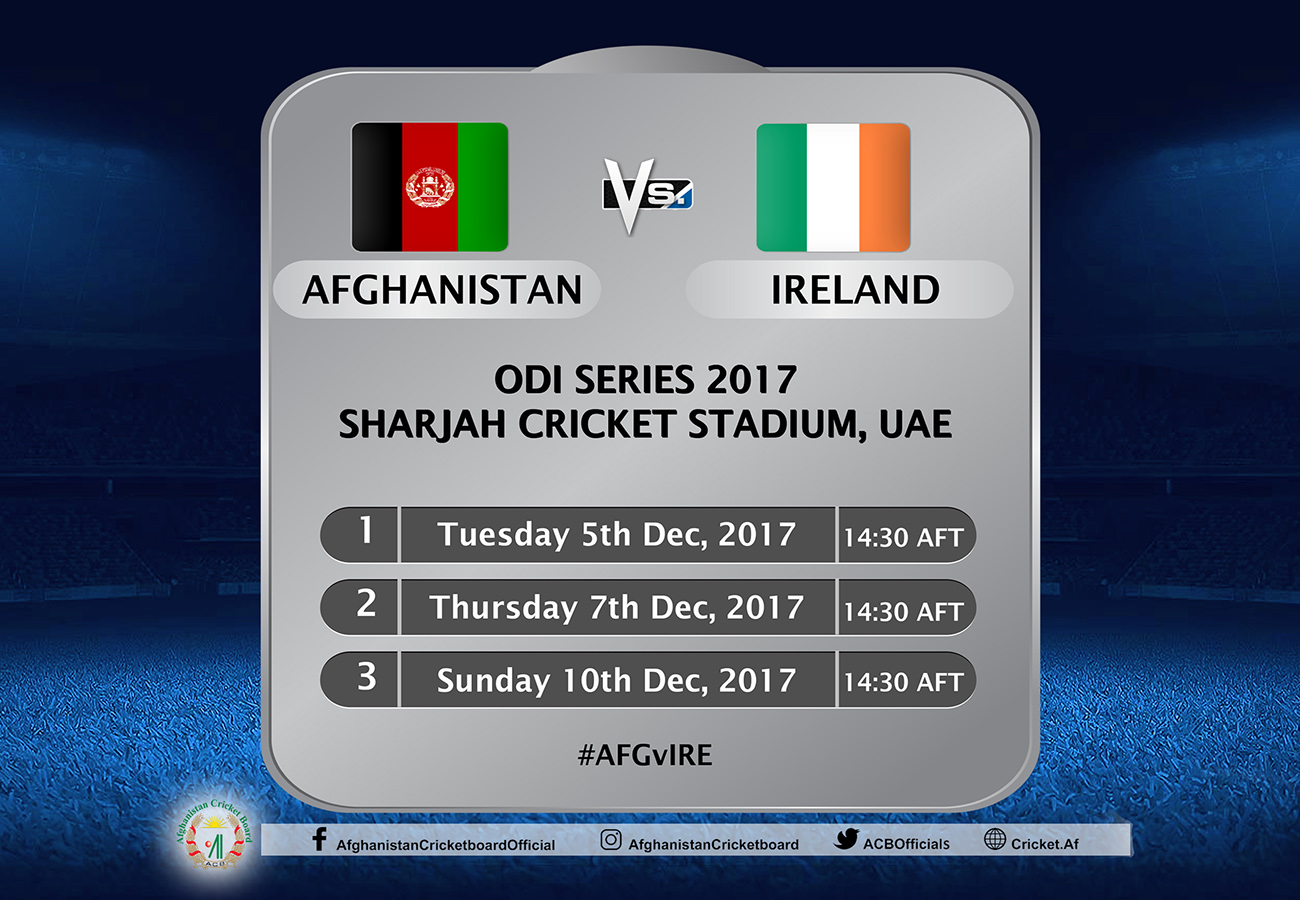 Afghanistan to host Ireland for three-match ODI series in UAE
Afghanistan Cricket Board (ACB) and Cricket Ireland (CI) have reached an agreement to play a three-match One Day Internationals (ODI) series at Afghanistan's home ground, Sharjah Cricket Stadium, in December 2017. A Memorandum of Understanding (MoU) was signed between the two governing bodies on 15th November 2017 outlining the obligations of both sides.
Fixtures:
1st ODI – Tuesday 5th December, Day Night
2nd ODI – Thursday 7th December, Day Night
3rd ODI – Sunday 10th December, Day Night
Speaking on behalf of Afghanistan Cricket Board, Chief Executive Officer, Shafiqullah Stanikzai said that the "three-match ODI series will be an excellent opportunity for both Afghanistan and Ireland to face each other for competitive cricket after obtaining the Full Member status of the International Cricket Council on the same day. It will also help both sides in their preparations for the ICC World Cup Qualifier next year. Sharjah has witnessed entertaining cricket between the two sides in the past and the same will be expected again in this series".
Cricket Ireland CEO Warren Deutrom commented: "Both teams will relish this clash not just as the two of the sport's closest rivals, and as its two newest Test nations but, most obviously at this point, as two teams are preparing for the ICC World Cup Qualifier in early March. I am sure players and fans can't wait."