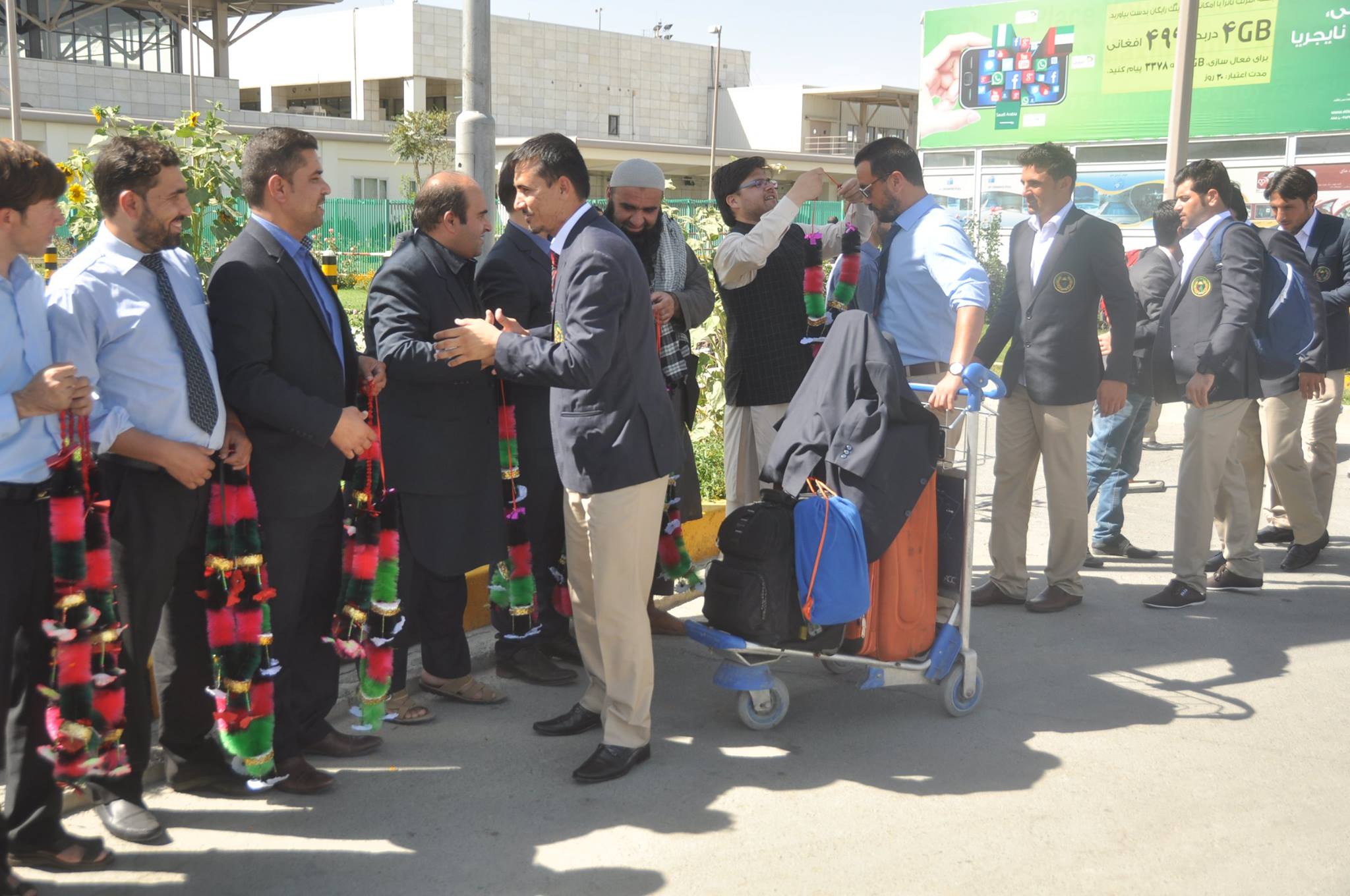 Afghanistan "A" Team Reach Back Home
Afghanistan "A" Team Reach Back Home Afghanistan "A" reached back home after playing two 4-day and four one day games arranged by Afghanistan Cricket Board in Sri Lanka. Afghanistan "A" won both 4-day games and two one day games. One of the one day games ended without any result while the final match was won by Sri Lanka Development second XI.
CEO Afghanistan Cricket Board Shafiqullah Stanikzai, Technical vice chairman Taj Malook Alam, Deputy CEO Dost Mohammad Nazari, ACB officials and media correspondents were present at the airport for welcoming the team. CEO Shafiqullah Stanikzai said;" One of our basic goals is to improve young talent in Afghanistan. National "A" is the back up for national team and its capacity building plays vital role in the development of Cricket in Afghanistan."
Stanikzai praised the performance of national "A" team in Sri Lanka and added that players will find their ways towards national team on the basis of their performance. The coach of national "A" team Raees Ahmadzai praised the effort of Afghanistan Cricket Board for providing the opportunity for the young talent. He added that such performance leads the players towards national team in the future.
---