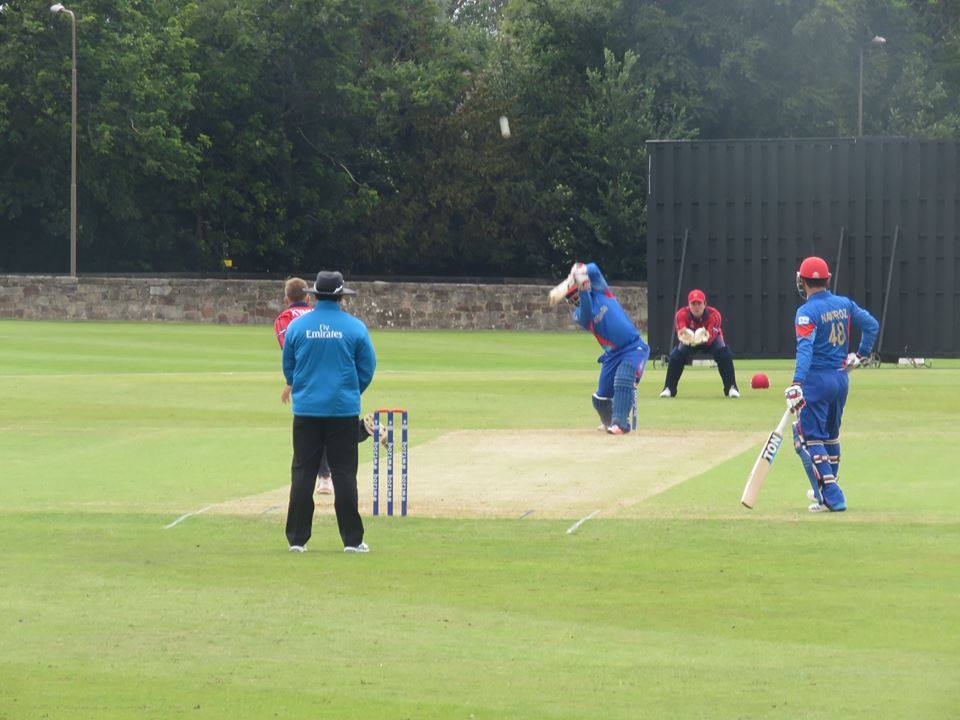 Afghanistan beat jersey in the first warm up match of ICC T20 qualifier games. Jersey won the toss and elected to bat first. They lost their all wickets scoring 46 runs. Mohammad Nabi and Mirwais Ahsraf took 3 wickets each while Shapoor Zadran two wickets. Aftab Alam and Dawlat Zadran got 1 wicket each.
Afghanistan chased the target in the 8th over after losing two wickets. Nawroz Managal scored unbeaten 16 while Samiullah Shinwari scored unbeaten 14.
CEO, Afghanistan Cricket Board praised the performance of Afghanistan national team for the T20 qualifier and said the team will beat bigger teams with long margins in the main stage.
Chairman, Afghanistan Cricket Board also the praised the big margin victory. He said that he hopes that the team will play even better and will qualify to world cup by beating the other opponents.
---