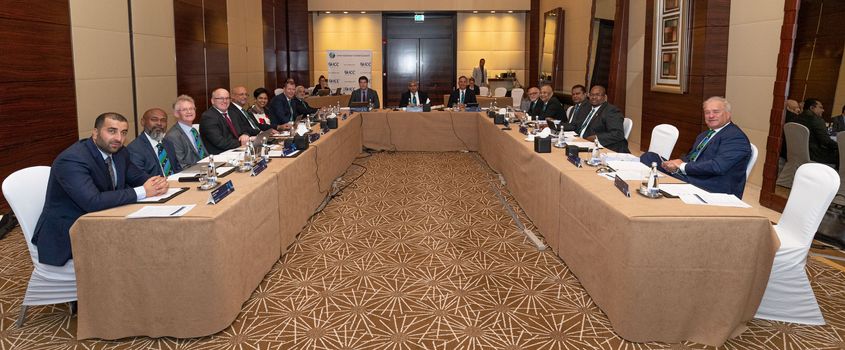 ACB Chairman attends ICC Board Meeting
ACB Chairman Farhan Yusefzai attended the recently concluded ICC Board Meeting where he was introduced by ICC Chairman to the Board as a Director.
Mr. Yusefzai requested ICC to review the distribution of revenue to ACB taking into consideration that Afghanistan is now a Full Member of the International Cricket Council whilst the allocation of funds was made in 2016 when Afghanistan was an Associate Member.
Mr. Yusefzai also held side meetings with other ICC Full Members about arranging bilateral and multi-lateral fixtures in the near future.