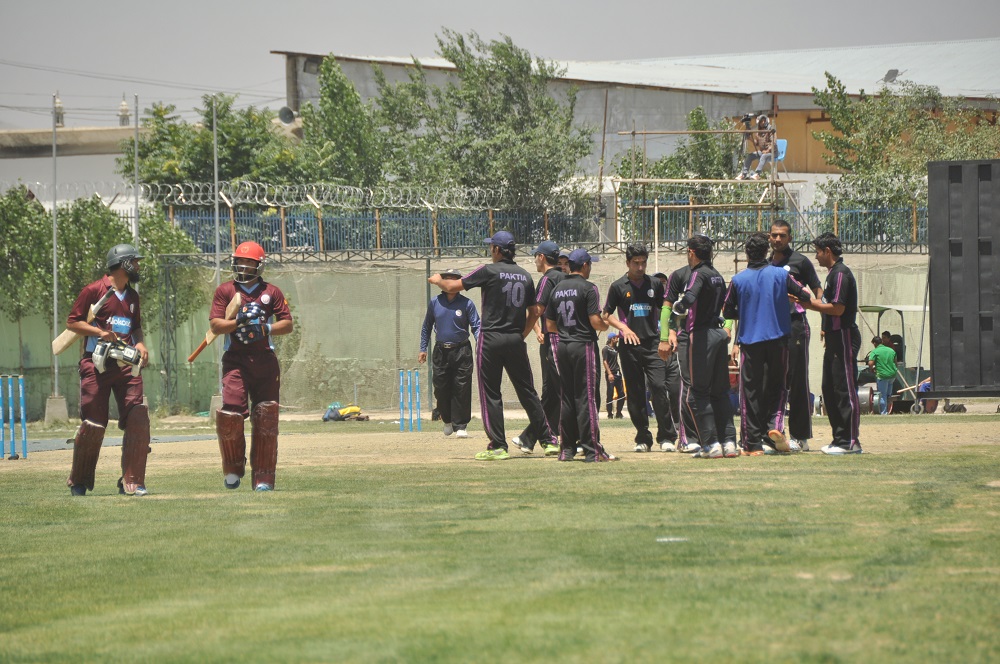 Provincial Grade-one Challenge Cup starts tomorrow
The Provincial Grade-one Challenge Cup is scheduled to start tomorrow in Nangarhar and Khost provinces.
The tournament features 8 teams that includes four (i.e. Kabul, Nangarhar, Khost and Paktia) that qualified from the first round of the provincial challenge Cup while the other four (i.e Kandahar, Balkh, Logar and Herat) qualified from the second round of the mentioned provincial tournament.
The upcoming grade-one tournament, which was granted List-A status last year, is the final stage of the Challenge Cup competition where the teams are divided into two groups. Group A includes Herat, Nangarhar, Logar and Kabul teams that will play their matches in Nangarhar while Group B includes Kandahar, Khost, Balkh, Khost and Paktia and will play their matches in Khost.
Each team is scheduled to play three matches at the group stage after which the top two teams from each groups will proceed to the semi-final stage scheduled to take place on August 7th. Finally, The winners will compete for the title in the Final of the tournament on 10th August in Khost.