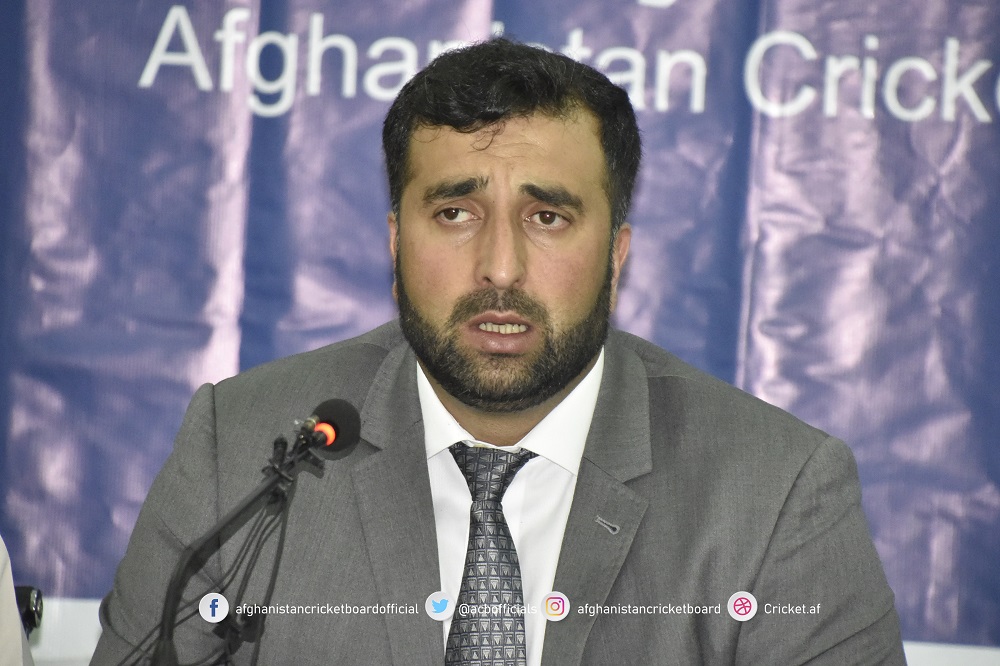 Farhan Yousofzai appointed the new ACB Chairman
Farhan Yousofzai has been appointed the new ACB Chairman and member of Board as per the directive of the President of Afghanistan and Chief Patron of ACB, H.E Mohammad Ashraf Ghani.
The Presidential decree stated, " As per Article 64, Item 13 of the Constitution, Appointment of Mr. Farhan Yousufzai as the new Chairman of Afghanistan Cricket Board , succeeding Mr. Azizullah Fazli, is approved. I wish Mr. Yousofzai all the best for his new responsibility."
Mr. Yousofzai was introduced in a press conference held at ACB Headquarters in Kabul where he was accompanied by other Board members and ACB CEO Lutfullah Stanikzai.
Addressing the press conference, Board member and Honorable Minister of Urban development & Land , Mr. Jawad Paikar said that the latest reforms in ACB are undertaken taking into consideration the better interests and future of Cricket.
Subsequently, The newly appointed Chairman, Mr. Yousofzai also addressed the press and thanked H.E Mohammad Ashraf Ghani for trusting him with the responsibility. He also extended his thanks to former Chairman, Azizullah Fazli for his services to the organization.
He added, "Our National team has proudly represented the country across the globe and we hope that their successful run continues. I assure you all that we will work further for the betterment of cricket in the country. We will work together and devise transparent policies and procedures to run the organization better. "He further said," The T20 World Cup is near and we hope the national team performs well."
After the press conference, former Chairman Azizullah Fazli officially handed over the responsibility to Mr. Yousofzai in presence of Media and board members as everyone extended their best wishes the new Chairman.