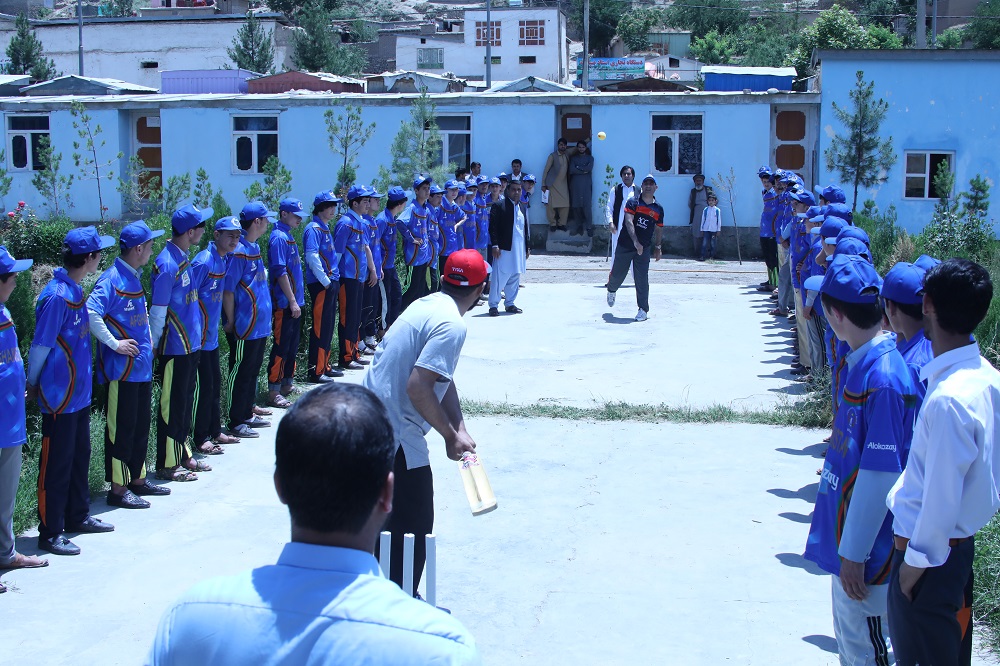 "Cricket For All" Program conducted in Badakhshan
A representative team from ACB media department travelled to Badakhshan province as part of the "Cricket for All" program that seeks to educate the public about the cricket's history, laws, rules and the equipment used by professional players.
Cricket is popular game in Afghanistan that is widely gaining acceptance as a Pan-Afghan sport. Afghanistan Cricket Board seeks to spread the sport to every corner of the country and help nurture talent across the nation.
"Cricket for All" was launched in late 2018 by the Media department of Afghanistan Cricket Board. As part of the program, the representatives from ACB have travelled to Khost, Bamyan, Faryab, Herat and Takhar so far and will continue to travel to various other such provinces in the future where Cricket is no so common in order to educate the public about the game's basics and Afghanistan's rapid growth at the global stage.
The team's most recent assignment was to the mountainous province of Badakhshan where the locals were briefed about the sport.
Badakhshan is one of the biggest provinces of Afghanistan located in the north eastern part of the country that borders Pakistan, China and Tajikistan. It has 28 districts with Faizabad city being its provincial capital. The province is well known for its lavish terrains and minerals especially Lapis Lazuli.
The game of Cricket is a relatively unknown sport. Consequently, a week of cricket matches were conducted under the "Cricket For all " program to educate the youth about the sport.
It was received very well by students, teachers and other parts of the civil society who appreciated all the efforts that sought to promote the game of cricket in the province. As part of the program, the school teachers were educated about the history, rules and equipment used in cricket. They vowed to teach students about the same acknowledging that it should be a part of intra-school interaction.